Showing the developer tab
Excel has tabs at the top. You need to turn on the developer tab:
Go to the Excel options. Here's how you do it in Excel 2007:
Turn on Show Developer tab in the Ribbon:
Here's how you do it in more recent versions of Excel.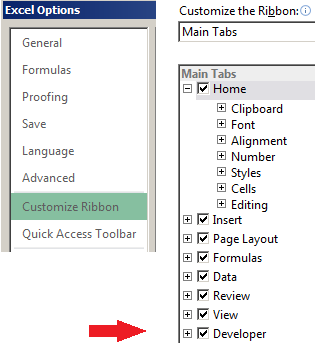 Tell Excel to use column numbers, not letters
Excel normally has letters for columns:
However, you'll write code like this:
Cells(3, 7).Interior.Color = vbRed
That's row 3, column 7. Column 7, which is that? One, two, three… Oh, it's G.
That's a pain, and easy to mess up. You can tell Excel to show this instead: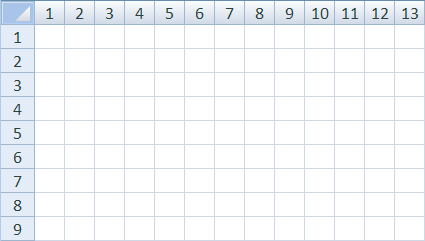 How? Go to Excel options, and tell it to use the R1C1 reference style:
This is optional. Use the normal style, if you want. Whatevs.
The Visual Basic Editor (
VBE

)

VBE is where you'll type in your code. Some of the default settings are annoying. Let's fix that.

Press ALT+F11 to open the VBE. You'll see something like this: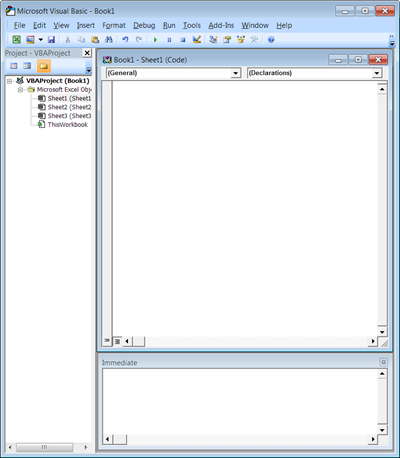 In the main menu, click Tools, and then Options. Select the Editor tab. Turn Auto syntax check off, and all the others on, including Require variable declaration:
Require variable declaration will add the line…
Option Explicit
… to your code. That should be the first line in your code:
If you forget to turn on option, you can just type in Option Explicit.